Restylane Glendora
Consultations offered at our seven convenient locations in Brea, Costa Mesa, Glendora, Lancaster, Rancho Cucamonga, Whittier and West Hollywood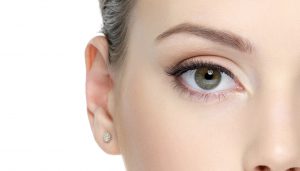 The sunny foothills of Glendora, California, are a place of peace—no place for worry wrinkles or frown lines! Restylane restores your skin to the smoothness of youth.*
Our entire line of Restylane injectables is designed to target specific regions of the face (and now also the back of the hands) with the rejuvenating properties of hyaluronic acid, a naturally occurring substance in the body.* Restylane fills in folds and wrinkles while providing much-needed moisture to the target area.* Rest easy as the years roll back with Restylane injections at Skin Perfect Medical Aesthetics.*
Our Skin Perfect, Glendora, team is led by Jeremy Romaine, PA-C, and Nadine Gonzalez. They are constantly helping patients slim down and obtain smooth, glowing skin.*
Skin Perfect, Glendora, is located just off Route 66. Call or text (626) 414-5194 to schedule a consultation.
*results may vary
Before and After Photos
The Restylane Family of Dermal Fillers
Restylane is a family of five products, all of them powered by a common active ingredient: hyaluronic acid (HA). This dermal filler does more than just restore facial wrinkles. HA plays an integral role in the extracellular matrix of the skin. It is a naturally occurring substance in the human body that aids in tissue regeneration.
HA keeps the dermal layers hydrated so that nutrients can be easily exchanged between multicellular structures.*[1]
The Restylane products differ from each other in their texture and consistency, which are modulated on a microscopic level. These unique characteristics are what help to determine the variety of Restylane that is best suited to you.[2]
Restylane Microscopic Textures
Fine Particles – for fine wrinkles and detailed shaping
Medium-Sized Particles – for moderate to severe wrinkles and folds
Large Particles – for severe wrinkles and greater volume
Less Crosslinking – provides more flexibility and less support
More Crosslinking – provides less flexibility and more support
*results may vary
Restylane Silk
Pucker up! Restylane Silk is composed of smaller, smoother hyaluronic acid particles for the delicate and exquisite areas around the lips and mouth. As the face begins to show signs of aging, our lips become thinner and lose shape. We see an increase in the vertical lines above the lips. Restylane Silk volumizes and moisturizes this expressive area.*
Restylane Lyft
We communicate with the world using so much more than words. Restylane Lyft is specially formulated for both the face and hands. These two areas are the most susceptible to the early signs of aging. And, because of their central role in human interaction, they are the most noticeable, too. Restylane Lyft is an injectable gel used to correct volume loss and treat wrinkles.
Restylane
The godfather of the Restylane family is a clear hyaluronic acid gel approved to treat smile lines at the cheeks. It is also effective for lip enhancement.* Like the entire Restylane line, it mimics your body's own HA, so your risks for an unexpected reaction are minimal.*
Restylane Refyne
Restylane Refyne's crosslinked chemical construction is a next-generation hyaluronic acid dermal filler. Its XpresHAn Technology™ provides both flexibility and support to lax and sagging skin at our major points of expressive inflection.* Restylane Refyne is approved for the treatment of deep laugh lines. It is also effective for wrinkles at the corners of the mouth and chin.*
Restylane Defyne
Restylane Defyne provides the most support of all its sister products.* Its dense molecular crosslinking grants the gel its superior structure. Restylane Defyne treats the deep nasolabial folds that linger from a lifetime of laughter.* It plumps and volumizes aging skin that is losing its elasticity.* All the while, its flexible formulation allows for a full range of emotional movement.

*results may vary
What Does Restylane Cost in Glendora?
The size and scope of a particular procedure is the most common indicator of cost. At Skin Perfect, we treat each case uniquely because every individual is unique. At your personal consultation, Jeremy Romaine, PA-C, and Nadine Gonzalez will educate you on our full suite of services.
Contact our Glendora offices to schedule a consultation. Call or text (626) 414-5194.
Remember to Smile Glendora!
The comforts of home, the support of family, plenty of shopping capped off by beautiful sunsets—these heavenly foothills are such an easy place to smile. Rejuvenate your grin at Skin Perfect.
*results may vary
References
Joo, H. J., Woo, Y. J., Kim, J. E., Kim, B. J., & Kang, H. (2016). A Randomized Clinical Trial to Evaluate the Efficacy and Safety of Lidocaine-Containing Monophasic Hyaluronic Acid Filler for Nasolabial Folds. Plastic and Reconstructive Surgery, 137(3), 799–808. doi: 10.1097/01.prs.0000479965.14775.f0
Cohen, J. L., Dayan, S. H., Brandt, F. S., Nelson, D. B., Axford-Gatley, R. A., Theisen, M. J., & Narins, R. S. (2013). Systematic Review of Clinical Trials of Small- and Large-Gel-Particle Hyaluronic Acid Injectable Fillers for Aesthetic Soft Tissue Augmentation. Dermatologic Surgery, 39(2), 205–231. doi: 10.1111/dsu.12036