Emsculpt Rancho Cucamonga
Consultations offered at our seven convenient locations in Brea, Costa Mesa, Glendora, Lancaster, Rancho Cucamonga, Whittier and West Hollywood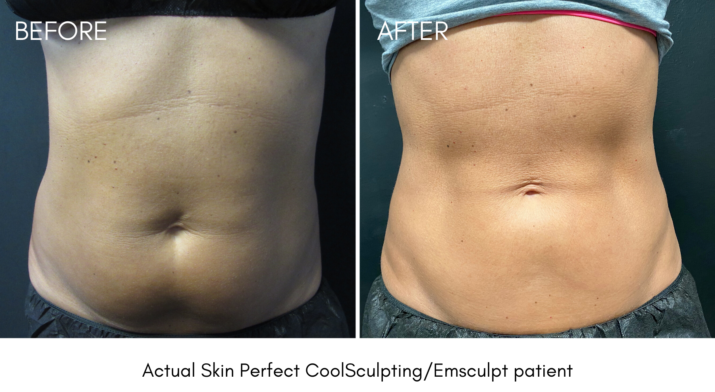 Getting in shape is like fighting a war on two fronts: you want to lose fat and gain muscle.
Fat loss often involves diet, but limiting your calories can also limit your energy at the gym. Dr. Gideon Kwok, D.O. advocates a high protein diet and exercise to achieve your healthiest self. If the gym isn't producing the results you want, Dr. Kwok and the Skin Perfect team offer a treatment that can help your two-tiered goal of shedding pounds and gaining muscle mass: Emsculpt.*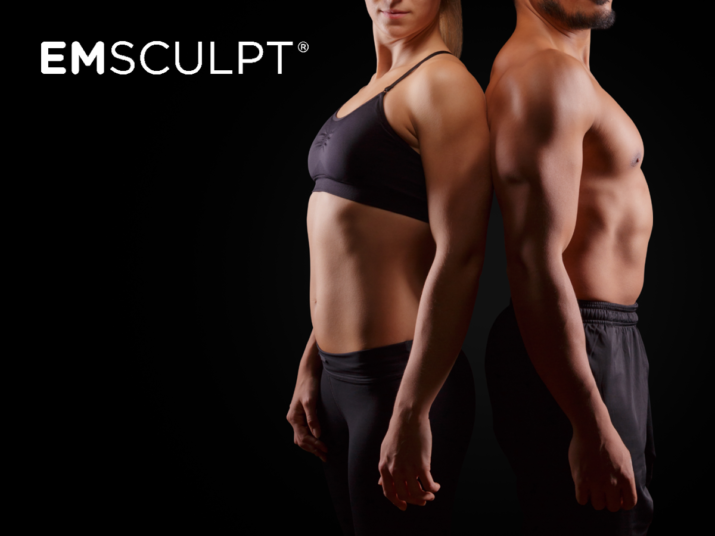 Conveniently offered in our Rancho Cucamonga clinic, Emsculpt is a procedure that contracts your muscles rapidly with concentrated electromagnetic energy. One session lasts only 30 minutes, but the technology produces a staggering 20,000 muscular contractions in that short span of time. [1] Your body fat melts away as it fuels your Emsculpt experience.* Skin Perfect can unleash the toned physique hiding just beneath your stubborn belly fat.*
Schedule your Rancho Cucamonga consultation to learn more about Emsculpt today!
*results may vary
About Emsculpt in Rancho Cucamonga
Southern California is a wellspring of gorgeous landscapes and beautiful people. We pride ourselves on keeping up with the latest aesthetic trends and serving vibrant communities like Rancho Cucamonga. Emsculpt is one of our signature treatments to keep you looking fit and fabulous.
By harnessing high-intensity focused electromagnetic (HIFEM) energy, Emsculpt can stimulate the muscles in your abdomen, buttocks, thighs, or arms.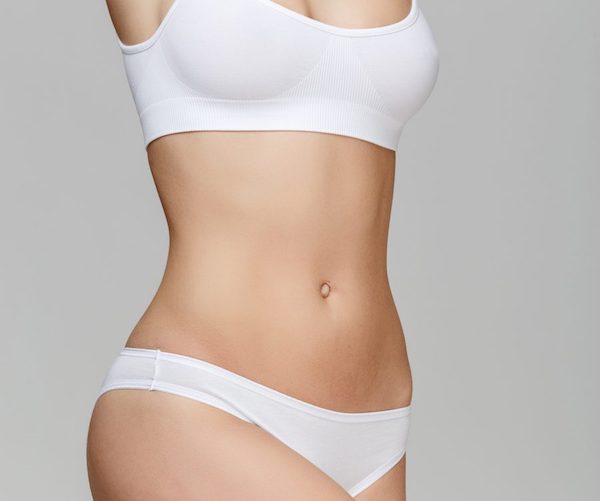 Simply choose the area you want to tone and watch the definition emerge!* Emsculpt is non-invasive, so there are no incisions, anesthesia, medications, or downtime. You'll be ready to get right back to your day in Rancho Cucamonga immediately following your Emsculpt procedure.*
Many patients choose to hit the gym after their Emsculpt session. While you should let your treated area rest for the day following your Emsculpt appointment, a post-treatment workout can help you can reap the benefits of your raised metabolism and get the most out of your exercises.* If you enjoy the outdoors, we recommend the hiking trails at Mt. Baldy. Or, you can choose to just shop, stroll, and paint Rancho Cucamonga red! Your body will continue to burn off fat for hours after your Emsculpt treatment, even if you decide to put your feet up!*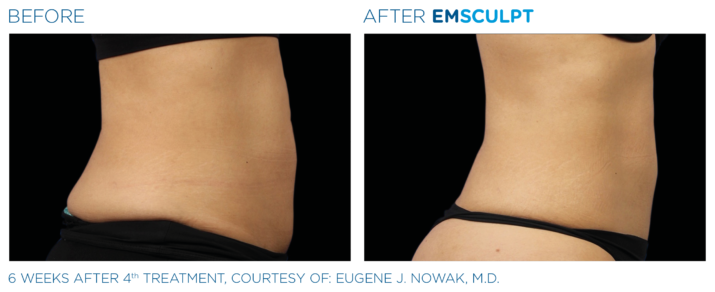 *results may vary
Benefits
The body contouring possibilities of Emsculpt in Rancho Cucamonga are numerous! Sculpt your six-pack abs, tone and trim your thighs, give your butt a non-surgical boost, or showcase your shoulders and biceps in only four convenient treatment sessions!*
The Emsculpt procedure will also improve your metabolism.*
In addition to the toning benefits of your session, your body will continue to burn fat long after you leave our Rancho Cucamonga offices.*
Ideal Candidates
Healthy individuals who need some extra help defining their muscles and losing unwanted fat are perfect candidates for Emsculpt.* The treatment may not be ideal if you are pregnant or menstruating, so please be ready to discuss your status in a discreet one-on-one conversation with Dr. Kwok.
*results may vary
Book Your Personal Consultation in Rancho Cucamonga
The first step in any aesthetic procedure is to listen to the client. Dr. Kwok wants to hear from you and assess your body contouring goals. After an initial meeting, the doctor will help determine if Emsculpt is the right solution for your unique needs.*
If you want to learn more about our Rancho Cucamonga facility before visiting, feel free to visit our Blog. We strive to keep you updated on healthy living news, tips, and success stories, so check back often!
Preparation
There really is no preparation required for Emsculpt. Just arrive at our Rancho Cucamonga location a few minutes early and be ready for a convenient treatment and transformative results!* If you are getting Emsculpt performed on your abdomen, you might want to avoid eating immediately prior to your session.
*results may vary
Procedure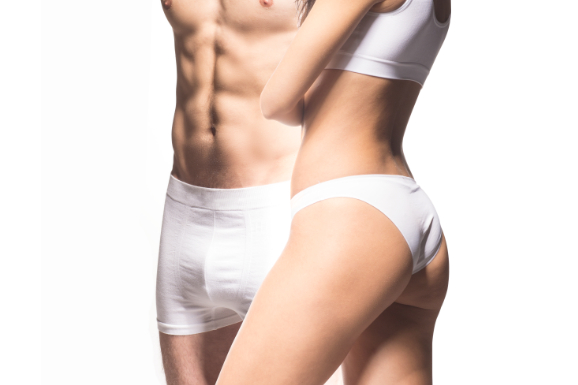 An Emsculpt treatment regimen consists of four treatments, spaced two to three days apart. The Emsculpt procedure in Rancho Cucamonga is so gentle and easy, you can surf the web, watch TV, or read a book through the entire treatment. One session lasts approximately 30 minutes, during which you can sit or lie flat and relax. The Emsculpt applicator pulses painless high-frequency electromagnetic waves to your muscle tissue, creating supramaximal (high tension) contractions.
In just a half-hour, you are done. Within two weeks of completing your round of Emsculpt treatments, your muscles will be more noticeably developed and defined!*
Recovery
Since Emsculpt is completely non-invasive, there is no recovery process. You will not require anesthetics, incisions, or downtime of any kind. Whether you live in the Rancho Cucamonga area or are a Los Angeles resident you will enjoy top-quality results from Dr. Kwok.* Feel free to do whatever you choose after your Emsculpt treatment at our conveniently-located Rancho Cucamonga office.
*results may vary
Results
Emsculpt will dramatically improve your muscle definition and take your body to the next level!* According to one survey of Emsculpt recipients, 91% indicated an improvement in their abdominal look.* [2] Even three months after the treatments had been completed, 92% of the Emsculpt study participants reported overall satisfaction with the outcome.*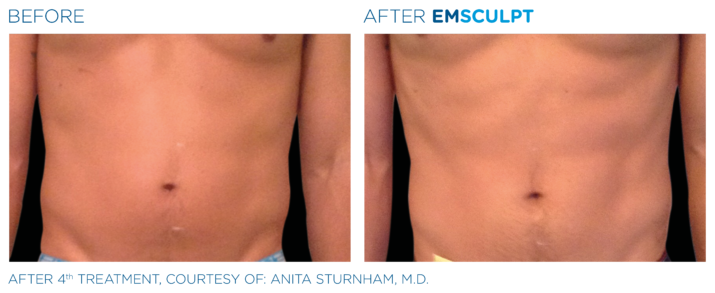 Emsculpt Cost in Rancho Cucamonga
The price of every procedure varies, but the Skin Perfect team is dedicated to delivering world-class care within your budget. Please visit our Financing page to learn how we can help you realize your aesthetic goals.
*results may vary
FAQ
How Long Does an Emsculpt Treatment Take to Work?
The results of Emsculpt will develop within two to six weeks after you have completed your four treatments. The sooner you schedule your Emsculpting treatment, the sooner you will see results!*
Where can I get an Emsculpt treatment in Rancho Cucamonga?
Skin Perfect is conveniently located in Rancho Cucamonga, California. Dr. Kwok and the experts at Skin Perfect are ready to meet your Emsculpt contouring needs: schedule a visit at our Rancho Cucamonga office today!

References
Edgar, Jolene. (2018) "What Is Emsculpt? Here's Everything You Need to Know About the Body-Contouring Treatment". Allure magazine. September 17, 2018.
Jacob, Carolyn I., MD; Paskova, Katya, MD. (2018) "Safety and efficacy of a novel high‐intensity focused electromagnetic technology device for noninvasive abdominal body shaping". Journal of Cosmetic Dermatology. Volume 17, Issue 5; October 2018; Pages 783-787.