VirtueRF Rancho Cucamonga
Consultations offered at our seven convenient locations in Brea, Costa Mesa, Glendora, Lancaster, Rancho Cucamonga, Whittier and West Hollywood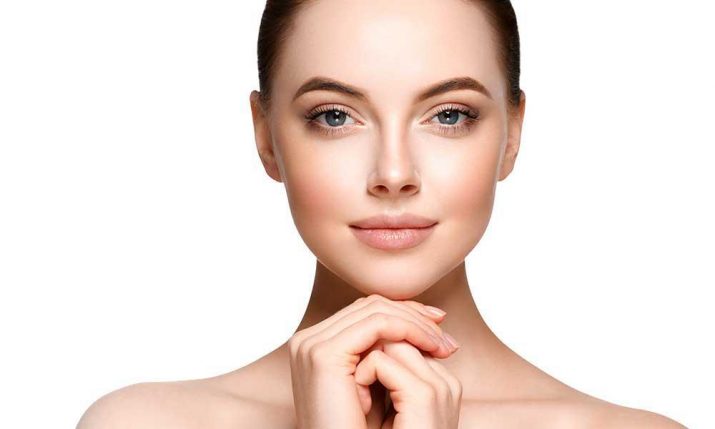 VirtueRF is a versatile, minimally invasive skin rejuvenation device that effectively – and quickly – erases irregularities from your complexion. From uneven brown spots called melasma to the flushing appearance and coarse texture of rosacea, VirtueRF can restore your skin to its innate, youthful condition.
By using radio-frequency (RF) charged microneedles, VirtueRF creates "micro-injuries" in the dermis. These tiny punctures fool your skin cells into believing an injury has actually occurred and trigger the body's healing response.[1] Suddenly, a wave of restorative growth factors and proteins are inbound to improve your complexion's imperfections. To ensure a greater response of restorative chemicals, the RF thermal energy radiates deep in the dermis, causing fibroblast cells to instantly release new collagen.[2] This instantaneous reaction is what leads many of our clients at Skin Perfect Medical Aesthetics to see results as soon as they leave our care. 
Located in our new, beautiful offices in Rancho Cucamonga, we are eager to show what VirtueRF can do for your appearance. If you would like to see a rejuvenated you, schedule a personal consultation today!
Collagen: The Vital Protein
While many new supplements, lotions, and skincare products include collagen, the fibrous protein – and its invigorating properties – often aren't well understood. Collagen, a strong, flexible protein, is found in our bones, muscles, tendons, and dermis. It's so prevalent that collagen makes up 70-80% of our skin.[3] Collagen helps our skin remain elastic, moisturized, and fit enough to battle signs of aging caused by sun exposure, hormonal changes, or lack of hydration. But gradually, our collagen receptors weaken, causing our skin to lose its smooth texture, its even pigmentation, and its youthful bounce. By 50, we can lose up to 30% of our collagen.[4] This loss of collagen can be detrimental to our skin's uniform complexion and glow.
But with VirtueRF, we can reignite those semi-dormant collagen receptors and target specific cumbersome areas with the device's versatile design.
Why VirtueRF
The Most Versatile
Using the SmartRF Handpiece, the trained expert technicians at Skin Perfect can use this versatile device to treat different size areas on your skin. From small, hard-to-reach areas like the upper lip to broader regions of the face like the cheeks, the SmartRF handpiece makes VirtueRF the leading candidate in Rancho Cucamonga for your cosmetic desires.
Robotically Controlled
With the depths of the microneedles being robotically controlled and delivered, you can expect a uniform approach when you choose VirtueRF. While other microneedling devices rely on humans to gauge the proper depth of the needles, VirtueRF uses a robotically controlled device to perfectly place the needles into the correct zone in the dermis for your treated condition. Some complexion conditions need a superficial penetration, while others require deeper access to the dermis.
No Downtime
Because VirtueRF is only minimally invasive, you will be free to resume your routine the minute you step foot outside of our offices. As the triggered collagen receptors and healing response work subtly in the background, you can continue life as your skin is rejuvenated from the inside out.
Treatable Conditions
Melasma
Sunspots
Enlarged pores
Mild scarring
Rough skin texture
Hyperpigmentation
Wrinkles & fine lines
Acne scars
If you would like to see how VirtueRF can resolve any of these conditions, schedule a personal consultation at our Rancho Cucamonga location today!
Personal Consultation
During your personal consultation, we will start by giving you a brief physical examination and a new patient intake interview. Here, we will discuss all your cosmetic concerns and possible solutions we can offer. Next, we will examine your skin and determine if you are an eligible candidate for VirtueRF. Once we have decided that ViruteRF is your non-surgical solution to a renewed complexion, we will schedule an initial session. We will give you a list of preparatory steps that should be adhered to in the meantime to help ensure a smooth procedure.
How Much Does VirtueRF Cost in Rancho Cucamonga?
The cost of your VirtueRF procedure will depend on how many sessions are required to achieve your desired results. We will discuss this during your consultation.
References
Singh, A., & Yadav, S. (2016). Microneedling: Advances and widening horizons. Indian dermatology online journal, 7(4), 244–254. https://doi.org/10.4103/2229-5178.185468
Elawar, A., & Dahan, S. (2018). Non-insulated Fractional Microneedle Radiofrequency Treatment with Smooth Motor Insertion for Reduction of Depressed Acne Scars, Pore Size, and Skin Texture Improvement: A Preliminary Study. The Journal of clinical and aesthetic dermatology, 11(8), 41–44.
Oikarinen A. (1994). Aging of the skin connective tissue: how to measure the biochemical and mechanical properties of aging dermis. Photodermatology, photoimmunology & photomedicine, 10(2), 47–52. https://pubmed.ncbi.nlm.nih.gov/8043384/
Shuster S, Black MM, McVitie E. The influence of age and sex on skin thickness, skin collagen and density. Br J Dermatol. 1975;93:639-643.