Hollywood Spectra in Rancho Cucamonga
Consultations offered at our seven convenient locations in Brea, Costa Mesa, Glendora, Lancaster, Rancho Cucamonga, Whittier and West Hollywood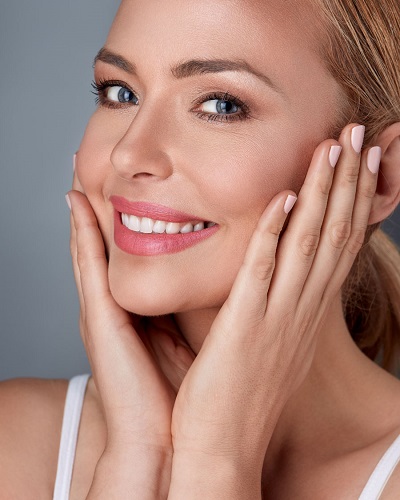 The Hollywood Spectra system is one of the most advanced and effective treatments for melasma, a common pigmentation disorder that causes brown or gray patches to appear on the skin. Hollywood Spectra is the best way to capture your movie star appeal, no matter where you shimmer. Light-based skin treatments have addressed dull, uneven complexions from Southern California to the world at large, and now it's coming back home for an upgrade. We offer this laser treatment here at our Rancho Cucamonga clinic, so schedule a consultation online. You can also call or text (909) 281-9020 to speak with one of our friendly, knowledgeable staff members about achieving your optimal glow. 
About Hollywood Spectra
Diversity is beautiful. No two skin tones are exactly the same, so Hollywood Spectra accommodates each hue and texture with its dual wavelength lasers. Its 1064/532 nanometer beams allow for such versatility that it can brighten fair skin or remove tattoos, all using the same technology. [1] [2]
Move Over, Melasma
Melasma is a skin condition in which brown patches appear on the face. It is a common affliction, usually caused by hormonal changes during pregnancy or from sun exposure. Hollywood Spectra's laser light system is adroitly attuned to the chromatic frequencies of unwanted hyperpigmentation. The device targets the brown patches while leaving the surrounding skin unharmed!
Before and After Photos
Beautiful Benefits
The main benefit of Hollywood Spectra is how variable it is. The laser tool can be focused to trigger collagen production beneath the skin or treat subtle imperfections on the surface.
Hollywood Spectra Makes You the Star
Minimizes age spots
Reduces fine lines and wrinkles
Smooths skin without the need for surgery
To experience the benefits of Hollywood Spectra for yourself, contact us in Rancho Cucamonga at your earliest convenience.
Eligible Candidates
SoCal residents and guests who are bothered by embarrassing blotches of hyperpigmentation are ideal candidates for Hollywood Spectra. You may need to postpone your session if you have an active infection or breakout in the treatment area. The medical professionals at Skin Perfect can determine your eligibility for light treatments during your comprehensive consultation.
Private Consultation in Rancho Cucamonga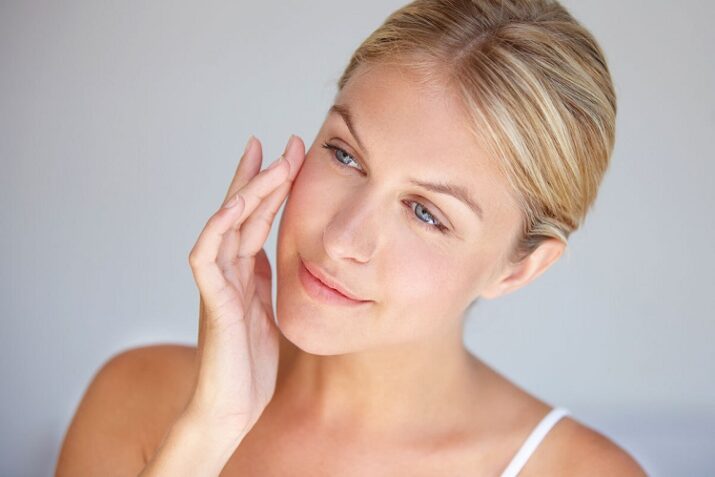 The purpose of this page is to offer a broad overview of Hollywood Spectra and its many uses, but you probably have questions specific to your skin. To answer your individual needs, call or text (909) 281-9020 and schedule an appointment. One of our skilled practitioners will conduct a brief physical exam of your treatment area to assess if Hollywood Spectra is right for you.
In the meantime, feel free to peruse our blog. It is full of insights and information that can guide your aesthetic journey.
Preparation and Procedure
The preparation for laser resurfacing is so straightforward, you may be ready for your first session immediately following your consultation.
On the day of your procedure, a clinician will cleanse your skin to ready it for replenishment. Your treatment area will be coated with a carbon lotion to begin the process. The Hollywood Spectra laser targets discolorations and creases that obscure your natural attractiveness.
Rapid Recovery
Since Hollywood Spectra does not require anesthesia, there is little to no downtime associated with the procedure. Over the course of 3-6 days, your impurities will peel away, leaving radiant, smooth skin behind!
Remarkable Results
When it comes to enhancement, satisfaction is the bottom line. We thrive on providing 5-star service to our Southern California friends and neighbors, as our glowing reviews will attest. To join the ranks of our happy, healthy clientele, contact our offices today!
FAQ
How much does Hollywood Spectra cost in Rancho Cucamonga?
The cost of laser treatments depends on the extent of your treatment area and how many sessions are required to achieve your desired results. Skin Perfect always offers transparent pricing as part of our comprehensive consultation process. Please visit our financing page to learn more about our policies or call or text (909) 281-9020 with any questions you may have.
References
El‐Mofty, M., Mostafa, W. Z., Esmat, S., Zayed, A., Mashaly, H., Hussien, M. F., & Ismail, S. I. (2019). Site‐oriented depigmentation in vitiligo patients using Q‐switched Nd: YAG laser (1,064/532 nm), cryotherapy and chemical peels: A comparative study. Dermatologic Therapy. 32 (5) e13052. https://doi.org/10.1111/dth.13052
Mahmood, A. S., & AL-Saadi, A. F. (2016). Treatment of Skin Hyperpigmentation using Q-Switched (1064nm and 532nm) Nd: YAG Laser. Iraqi Journal of Laser. 15 (B) 1-7. Retrieved from: https://www.iasj.net/iasj?func=article&aId=118753