Ultherapy Costa Mesa
Consultations offered at our seven convenient locations in Brea, Costa Mesa, Glendora, Lancaster, Rancho Cucamonga, Whittier and West Hollywood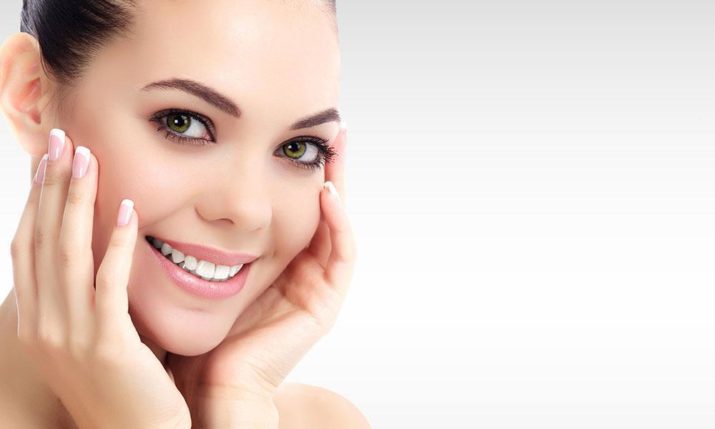 If you want to rejuvenate your appearance without committing to surgery, search no more. With Ultherapy ultrasonic technology, tighter skin is music to your ears. Skin Perfect Medical Aesthetics delivers non-invasive rejuvenation to our community in Costa Mesa, California. Ultherapy stimulates your body's own healing processes so that you can experience the benefits of an uplift with none of the downtime of more involved procedures, like a facelift.
Skin Perfect Medical Aesthetics is located just minutes from South Coast Plaza Mall and a short jaunt to brilliant coastal views. We want to bring more beauty into the lives of our Orange County patients. Contact us to learn more. Call or text our Costa Mesa office at (714) 278-3506 to speak with one of our helpful representatives. We now offer Virtual Consultations at all of our Skin Perfect locations! 
About Ultherapy
Your sagging, wrinkled skin won't go away because you told it to. But Ultherapy, at Skin Perfect, will tighten your face with the healing power of sound! The ultra-fantastic science of ultrasonics is the key to Ultherapy's amazing results. You won't actually hear anything during your treatment because Ultherapy's sonic frequencies are beyond the human range of audibility.[1] But your maturing face will surely experience a visible improvement! 
Ultherapy's sonic waves pass through the epidermis to penetrate deep within the skin. The sound vibrations encourage collagen growth at the skin's underlayers. Ultherapy will refresh your appearance the natural way, with your own collagen.
Collagen is a structural protein that's heavily involved in healing. Struts of collagen criss-cross your tissue, but this vital support fades as you get older. When your collagen returns, it will appear as though you had a mini facelift. Your wrinkles reduce and your skin becomes tighter, firmer and more responsive!
Treatment Areas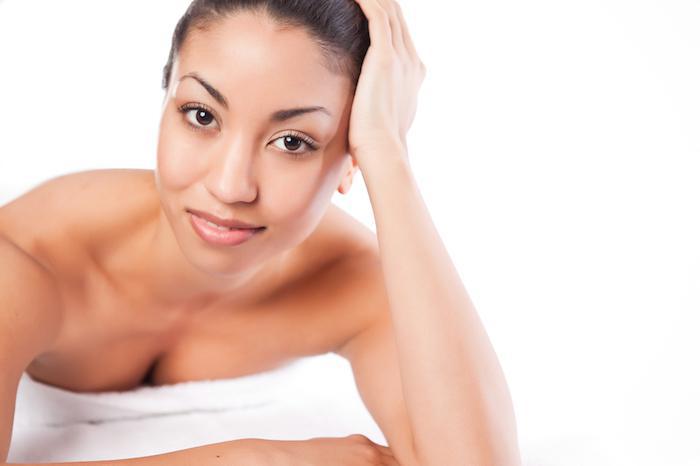 Ultherapy can treat lax skin on the neck, chin and forehead.[2] Our Skin Perfect aestheticians have also seen the rejuvenating results of ultrasonics across the entire body. We detail Ultherapy's treatment areas below. 
Forehead
We treat the brows to directly elevate the forehead. This will make the eyes appear wider and more alert. Droopy or heavy eyelids can negatively affect your full range of vision. We will also tighten the skin surrounding the eyebrows to aid in sagging eyelid skin.
Chin
With Ultherapy, patients will enjoy a contoured jawline. Skin Perfect will tighten lax skin that creates the unflattering appearance of a dreaded double chin. Our aestheticians know that firm skin on the chin and upper neck are important youthful traits.
Neck
Treat your "turkey neck" with ultrasonics by Ultherapy! The skin on the neck is thin and often loses elasticity over time. These factors result in sagging, wrinkles and lines that are aesthetically unpleasing. Dieting and workouts won't work. But Ultherapy non-invasively tightens the skin, leaving a tighter definition.
Chest and Décolletage
As the years pass, our Costa Mesa patients are affected by the telltale signs of aging on the chest. Women often see these signs on the décolletage. Ultherapy can address these signs of aging by smoothing the surface of the skin and repairing damaged tissue with revivifying collagen growth.
How Much Does Ultherapy Cost in Costa Mesa, California?
Contact us to schedule an appointment at our Costa Mesa office. At your private consultation, we will assess your needs and make an accurate appraisal of your personalized course of treatment. Our Skin Perfect staff shall quote you an accurate cost estimate at this time.  
See our positive reviews to read reports by our grateful patients. Financing options are available for those who qualify. Check our specials page for exclusive deals. If you'd like to see even more of what we're up to, read our blog for regular updates.    
Tighter Skin Is Music to Your Ears
The sounds of rejuvenation are ultrasonic! You won't hear Ultherapy's high-intensity sound vibrations, but you will certainly see the results. Come to Skin Perfect in bucolic Costa Mesa, California, to look and feel your best.
References
Fabi, S., Pavicic, T., Braz, A., Green, J., Seo, K., & Loghem, J. V. (2017). Combined aesthetic interventions for prevention of facial ageing, and restoration and beautification of face and body. Clinical, Cosmetic and Investigational Dermatology, Volume 10, 423–429. doi: 10.2147/ccid.s144282
Kleinerman, R., Whang, T. B., Bard, R. L., & Marmur, E. S. (2012). Ultrasound in dermatology: Principles and applications. Journal of the American Academy of Dermatology, 67(3), 478–487. doi: 10.1016/j.jaad.2011.12.016