Skin Tightening Costa Mesa
Consultations offered at our seven convenient locations in Brea, Costa Mesa, Glendora, Lancaster, Rancho Cucamonga, Whittier and West Hollywood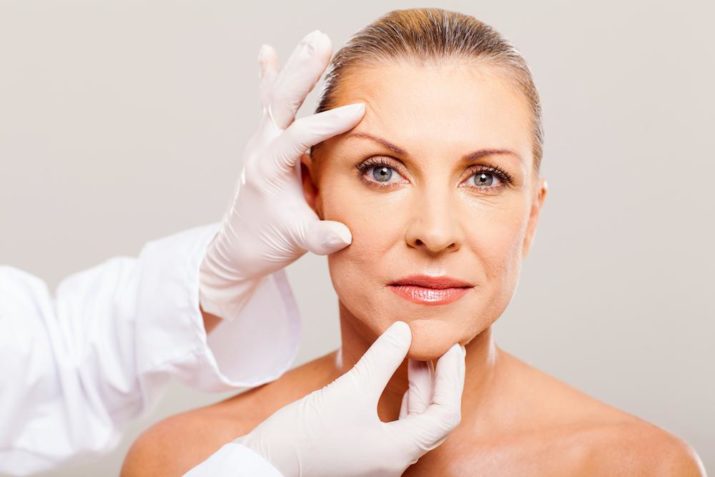 Your shimmering, sunkissed SoCal skin can start to sag with age. But Skin Perfect Medical Aesthetics in Costa Mesa, California, specializes in enhancing your natural beauty by granting your skin more youth and vigor. Our fully non-invasive suite of rejuvenation procedures are not as costly or time-consuming as going under the knife.
Instead, consider a sequence of Skin Perfect's skin-tightening treatments to harness your body's own healing properties. We will reduce your wrinkles and erase fine lines. A vibrant luster and a youthful response will return to your skin because our high-tech therapies stimulate cellular regeneration. Skin Perfect employs a whole host of techniques that will directly address issues of laxity with an array of revitalizing energies.
Skin Perfect has harnessed the invisible spectrum of subtle forces and tamed it for the purposes of our premium cosmetic procedures. Each procedure is intended to arouse some aesthetic benefit in the body. See the powers of the ether restore life and youth to your skin at our office, conveniently located in bucolic Orange County, California.
Curious? Our blog abounds with helpful guidance. Contact us to learn more. Call or text our Costa Mesa office at (714) 278-3506 to speak with one of our helpful representatives.    
Ultrasound Treatments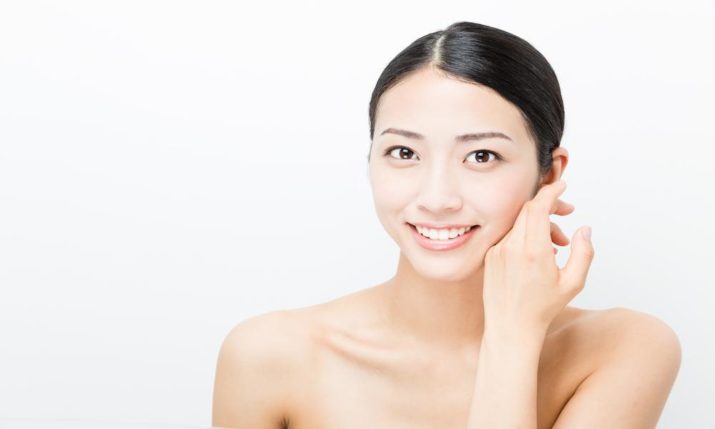 How can Skin Perfect restore firm radiance to your skin without a single incision? Our energy-based Ultrasound Treatments pass harmlessly through the skin's top layers and work directly where their rejuvenating rays are needed most.
Ultherapy
Ultherapy emits ultrasound waves (undetectable within human ranges of perception) to stimulate skin regeneration.[1] The soundwaves are tuned to trigger precious collagen production deep within the skin. Collagen is the pliable protein that holds our skin together like suspension cables on the Golden Gate Bridge. When collagen comes back, your skin becomes tighter, thanks to a little ultrasonic encouragement.
Radiofrequency Treatments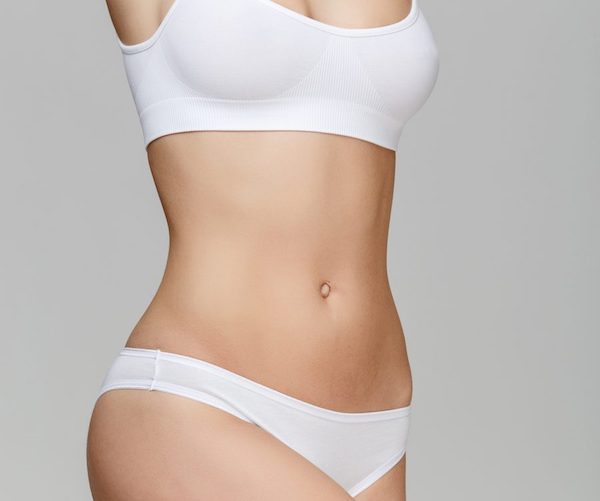 What secrets does electromagnetism hold? Skin Perfect's array of Radiofrequency (RF) Treatments banishes slack, saggy skin from the body. Enjoy a full spectrum of rejuvenating benefits. Your skin's vitality will be roused by the resonant presence of life-affirming RF frequencies. Experience real rejuvenation that's beyond skin deep with Skin Perfect Medical Aesthetics in Costa Mesa.
Exilis Ultra Femme
Unfortunately, feminine laxity is a common concern among many mature women. But Skin Perfect's caring and professional medical team will ease your anxiety while we firm up other areas. Exilis Ultra Femme's gentle RF therapy tightens tender tissue to achieve an attractive effect that is responsive and sensitive to sexual stimuli.
Reversible Signs of Aging in Women
Vaginal dryness
Incontinence
Loss of tightness
Dampened orgasm intensity
Muted sexual sensitivity
Thermage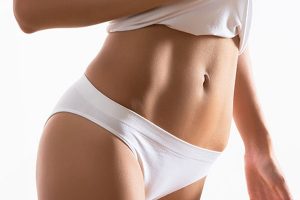 Thermage is an RF treatment for the face and body. It is a non-surgical, non-invasive body contouring procedure. Thermage sculpts hanging skin with firming electromagnetism. Aging, papery skin thirsts for collagen. Thermage's RF therapy helps rebuild the body's support network of collagen trusses. A youthful springiness will return to your skin to undo the deflated signs of aging.
ThermiVa Vaginal Rejuvenation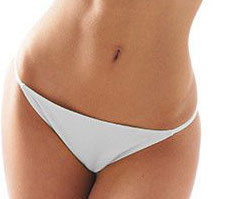 ThermiVa is a non-surgical RF therapy to restore lax vaginal skin to a taut and balanced presentation. It is a quick and painless procedure with ravishing results that rival labiaplasty.
Vivace Facial Rejuvenation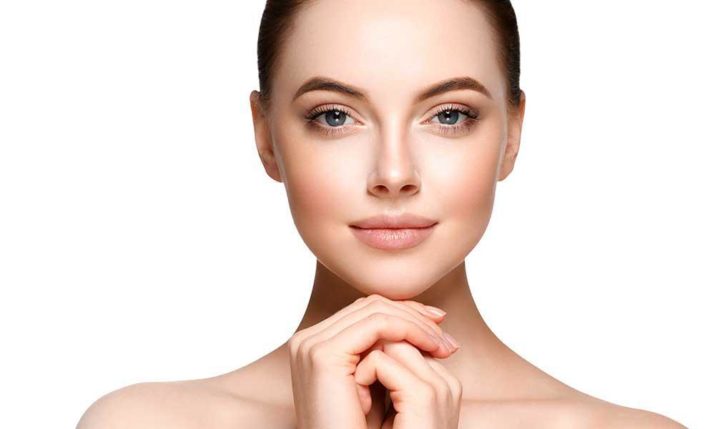 Vivace rejuvenates your face with a potent mix of radiofrequency and microneedling techniques. The Vivace device contains an array of hair-thin microneedles that are crackling with a latent charge. This is powerful collagen induction therapy that tightens skin like a facelift. As your healing process is thrown into high gear, you will witness your wrinkles and acne scars fade.
Laser Treatments
Skin Perfect's Laser Treatments undo the damage of riotous and unchecked aging. The laser's halo of piercing, heavenly light will leave you looking bright and beaming!
MiXto CO2
The MiXto CO2 fractional laser is a semi-ablative light device used in skin resurfacing. It sends thousands of tiny beams at inconceivable speeds to vaporize aging skin cells.[2] The body's regenerative processes are awakened by lasers as a great tiger will rise with the eastern rays of the sun. MiXto CO2's dazzling energy comes with minimal downtime.
Facial Treatments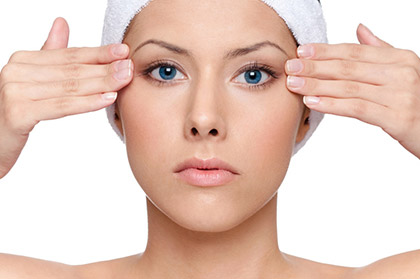 The signs of aging are most evident in your face. Skin Perfect's multifaceted Facial Treatments restores a robust and lustrous glow to your skin.
Microneedling
Dermapen Microneedling employs a motorized pen-like device to even your skin's tone and texture. Its ultrafine needles gently slide into the upper layers of the epidermis. Just as gliding a needle across a flat black disk brings a vibrant world of music to life on your record player, micro-needling your skin initiates cellular regeneration to restore the appearance of youth with supercharged healing.
How Much Does Skin-Tightening Cost in Orange County?
Spare yourself the cost of surgery with Skin Perfect's diverse selection of rejuvenating treatments! They cost less than surgery with none of the downtime. Bring the rosy flush of life back to your wrinkled cheeks. The signs of aging can only be vanquished by your relentless lust for life!
See our positive reviews to read reports by our grateful patients. Financing options are available for those who qualify. Check our specials page for exclusive deals. If you'd like to see even more of what we're up to, read our blog for regular updates.
Your Shimmering, Sunkissed SoCal Skin
Saggy skin is never in, especially in the endless pleasantness of Southern California. Youth and beauty are always privileged when your zip code is so close to heaven. Our Skin Perfect cosmetic clinic is nestled in lovely Costa Mesa, amidst the serene sprawl of suburban Los Angeles.
Do our energy-based treatments somehow influence the most potent and elusive energy of all—the vital forces of life itself? Well, if they are not the literal fountain of youth, Skin Perfect's skin tightening techniques are still a pretty big swig from the cup of life. Cheers, Orange County!
Contact us to learn more. Call or text our Costa Mesa office at (714) 278-3506 to speak with one of our helpful representatives.
References
US20070078290A1 – Ultrasound-based treatment methods for therapeutic treatment of skin and subcutaneous tissues. (n.d.). Retrieved March 12, 2020, from https://patents.google.com/patent/US20070078290A1/en
Neaman, K. C., Baca, M. E., Piazza, R. C., Vanderwoude, D. L., & Renucci, J. D. (2010). Outcomes of Fractional CO2 Laser Application in Aesthetic Surgery: A Retrospective Review. Aesthetic Surgery Journal, 30(6), 845–852. doi: 10.1177/1090820×10386930