Dysport Costa Mesa
Consultations offered at our seven convenient locations in Brea, Costa Mesa, Glendora, Lancaster, Rancho Cucamonga, Whittier and West Hollywood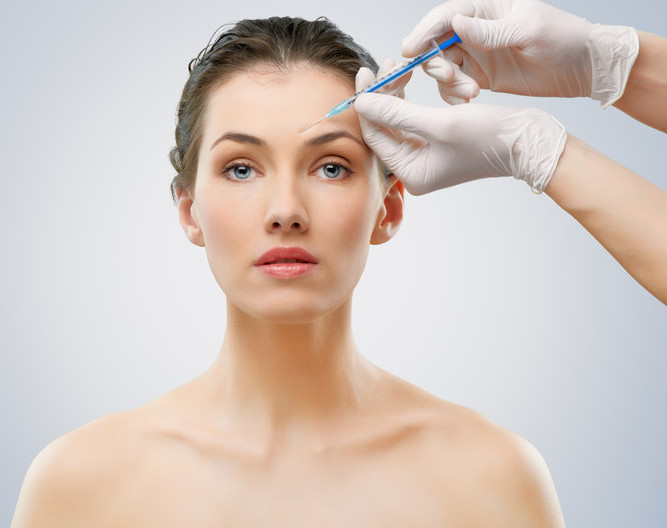 Muscles can accomplish great feats. They can build skyscrapers, they can hug loved ones, but they can also create mighty wrinkles. Every time you smile, wink, or frown, the associated muscular contractions pull at your skin. Over time, these contractions create fine lines across your complexion.
By relaxing the muscles in your upper facial region, the experts at Skin Perfect Medical Aesthetics will smooth the creases that bother you most.* Please contact our Costa Mesa office to learn how our knowledgeable, friendly staff can use Dysport to dial down your wrinkles.*
What Is Dysport?
The connection between neurotransmitters and the muscles they control is a delicate dance. When the nerves generate a signal, they produce acetylcholine. This chemical tenses the muscle, causing a contraction.
Dysport is a neuromodulator, in the same family as Botox. Neuromodulators inhibit the release of acetylcholine at your neuromuscular junctions.[1] By stepping in and halting repetitive muscular contractions, Dysport ushers in a new era of calm and serenity to your facial features.*
*results may vary
Before and After Photos
Benefits of Dysport
When patients receive Dysport treatments at Skin Perfect, they will enjoy a bounty of benefits in a matter of minutes!* This is a "lunchtime" procedure because it is so fast and easy, you can return to work immediately after your injections.* Dysport recipients experience…
Smoother expressions
Calmer brows
Placid foreheads
Increased confidence
Relaxation personified!
*results may vary
Candidates for Dysport Treatment
If you are a Costa Mesa resident, or if you plan to visit our Southern California haven in the near future, then you should consider the benefits of Dysport for yourself.* Ideal candidates are healthy adults who struggle with creases and lines on their upper facial features. If you wish to diminish the appearance of furrowed brows and age lines, then call or text (714) 278-3506 to connect with a Skin Perfect representative.*
Personal Consultation in Costa Mesa
To determine if Dysport is the right solution for you, consult with one of our Costa Mesa clinicians.* We can assess your skincare needs and help realize your aesthetic goals!* In the meantime, please visit our blog to see a small sample of who we are, what we do, and how dedicated we are to the greater Costa Mesa community.
Preparation for Injectables in Costa Mesa
Since Dysport is a minimally invasive procedure, it requires no preparation on your part. In fact, you can receive treatment immediately following your Costa Mesa consultation!
*results may vary
The Dysport Procedure
Most patients experience minimal to no discomfort during a Dysport session.* If you require numbing cream, however, please let us know. Skin Perfect clinicians use an ultrafine needle to administer Dysport, so the sensation is comparable to a slight pinch.*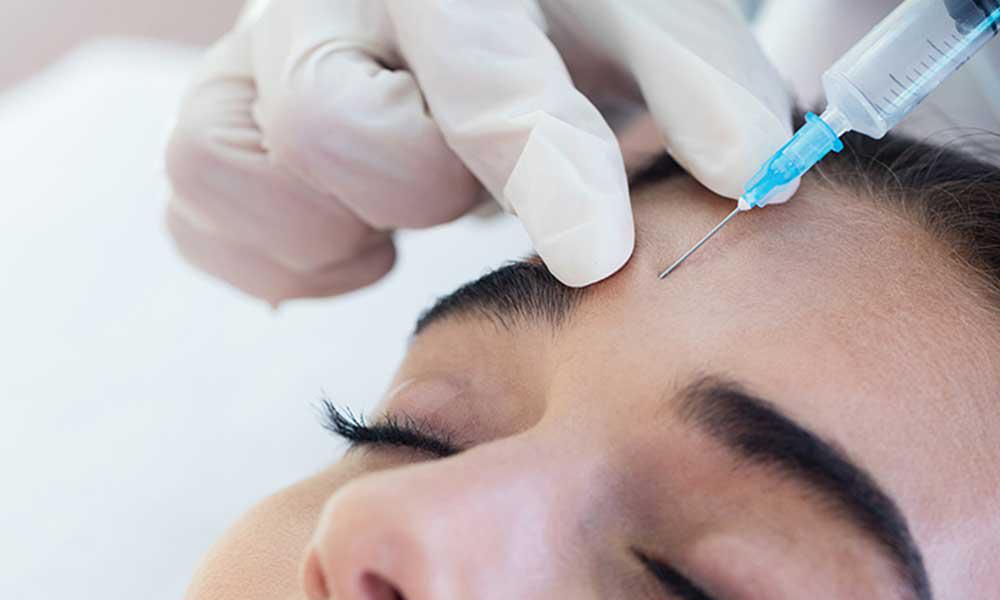 A Dysport treatment only lasts a few minutes, but the benefits may endure for four months or more!* Once the procedure is done, you can resume your daily Costa Mesa activities. However, you are always welcome to stay and ask your Skin Perfect staff any follow-up questions you may have.
Rapid Recovery
In the 24 hours following a Dysport treatment, please:
Do not take aspirin or NSAIDs (like ibuprofen)
Avoid strenuous activity
Stay out of the heat (no hot showers, exposure to sunlight, or jacuzzi/sauna
Do not rub or scratch your injection sites
Enjoy Dysport's rejuvenating effects
You may want to apply ice packs to the affected area, but please limit this activity to 20 minutes or less to ensure optimal circulation of the miracle solution.
*results may vary
Awesome Results
Forget useless creams and lotions – Dysport runs deep! It smooths and calms your appearance at the root of your muscles.* Dysport's results will begin to emerge within 1-2 days after a session, and you should see its full results within a week.* Your Costa Mesa neighbors will be jealous – in a great way!* Ask them to join you if and when you return for a follow-up Dysport procedure in 3-6 months.
Complementary Procedures
As you enjoy the remarkable results of Dysport, consider the full array of products that Skin Perfect provides.* Dermal fillers can plump existing gaps and sags in your skin, and a photofacial with intense pulsed light (IPL) will eradicate bothersome blemishes.* It's all available in Costa Mesa, your ultimate dermatological destination!
FAQ
How much does Dysport cost in Costa Mesa, California?
Skin Perfect Medical Aesthetics provide world class care at affordable rates. To learn how our Costa Mesa team can deliver the results you desire, please visit our financing page or call or text (714) 278-3506.
Is Dysport safe?
Yes. The experienced, precise clinicians at Skin Perfect Medical Aesthetics are well-versed in the safe, effective use of Dysport.* To address your facial wrinkling concerns, please contact us in Costa Mesa.
*results may vary
References
Matarasso, A., Shafer, D. (2009). Botulinum Neurotoxin Type A-ABO (Dysport): Clinical Indications and Practice Guide. Aesthetic Surgery Journal. 29(6)S72–S79. https://doi.org/10.1016/j.asj.2009.09.016
Sundaram, H., Liew, S., Signorini, M., Vieira Braz, A., Fagien, S., Swift, A., De Boulle, K., Raspaldo, H., Trindade de Almeida, A., Monheit, G. & Global Aesthetics Consensus Group. (2016). Global Aesthetics Consensus: Hyaluronic Acid Fillers and Botulinum Toxin Type A—Recommendations for Combined Treatment and Optimizing Outcomes in Diverse Patient Populations. Plastic and Reconstructive Surgery: 137(5)1410-1423. doi: 10.1097/PRS.0000000000002119