Thread Lifts Costa Mesa
Consultations offered at our seven convenient locations in Brea, Costa Mesa, Glendora, Lancaster, Rancho Cucamonga, Whittier and West Hollywood
Thread lifts are a minimally invasive procedure that uses tiny threads to tighten the skin and restore youthful contours to the face.
Lift Your Spirits with a Thread Lift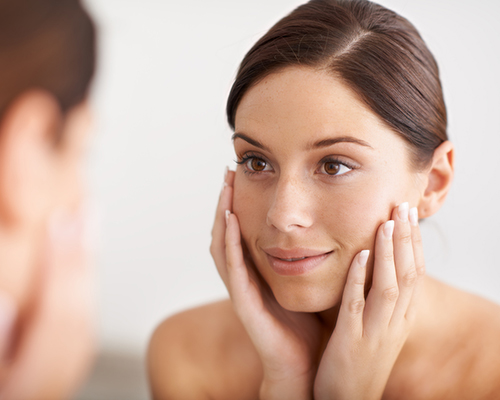 Sagging skin at the cheeks and jowls is a common effect of aging. With thread lifts, we can correct droopy skin and rejuvenate the face. Sometimes called a non-surgical facelift, thread lifts help rebuild a healthy support structure for your skin.
Skin Perfect Costa Mesa specializes in anti-aging treatments such as thread lifts that can rejuvenate your face and help you achieve the natural beauty you desire. Book a consultation with Skin Perfect Costa Mesa, call or text our office at (714) 278-3506.
About Thread Lifts in Costa Mesa
Our skin's underlying support structures deteriorate and we experience loose and sagging skin as we age. Thread lifts are a safe and effective means of revitalizing your appearance.
What Are Thread Lifts?
thread lifts stimulate elastin and collagen growth which rebuilds our skin's support structures and creates long-lasting results.
Thread lifts use tiny, biocompatible threads that naturally dissolve over time. The procedure will mechanically lift the skin. Lifting the skin can resolve sagging jowls and droopy skin. They also constrict the dermal tissue which tightens the skin and helps correct loose skin.
Before and After Photos
Benefits
Corrects sagging jowls, droopy skin under the eye, and loose cheeks
Tightens the skin in multiple locations
Restores a youthful appearance
Promotes collagen and elastin production
Little or no downtime
Minimally invasive
Qualified Candidates
Qualified candidates are in good health and wish to correct mild to moderate skin laxity at the face. Thread lifts can treat a variety of locations including the neck, cheeks, chin, jowls, lips and forehead. An added benefit is the activation of collagen and elastin which offer long-lasting improvements in facial contours. Thread lifts aren't suitable for every patient.
Your Consultation in Costa Mesa
Open communication is the most important part of any procedure. Your consultation is the way we determine if thread lifts are the right procedure for you. During your consultation, we ask you to share your medical history, your aesthetic goals and any questions you might have. We can answer all your questions and offer you a customized treatment plan.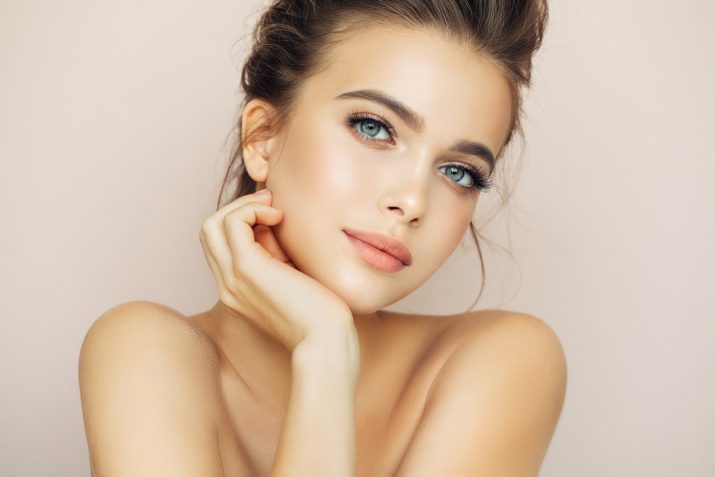 Erin Borini, MS, PA-C, is a co-founder of Skin Perfect and the CEO of Skin Perfect Costa Mesa. She brings over 15 years of anti-aging expertise to the table. She can help you determine if a thread lift is right for you.
Contact us online, give our Costa Mesa office a call or text at (714) 278-3506.
Types of Threads
Today, there are many types of different threads used for rejuvenating lifts. Each thread has its own specialized purpose. There are three general categories of thread.
Smooth/Mono
Smooth or mono threads are typically placed in a grid-like pattern to create skin-tightening effects. The grid-like pattern is because collagen and elastin will begin to form around the location of the threads. Smooth threads are usually used around the neck, forehead, and under the eyes. Smooth threads need an anchor point such as the scalp to suspend the skin in a lifted position.
Twisted/Screw/Coiled
Twisted or screw threads have more than one thread wrapped around the needle. They are primarily used to provide a volumizing effect in sunken areas of the face.
Barbed/Cog
Barbed or cog threads come in a lot of varieties, each tailored for a highly specialized purpose. Unlike smooth threads, barbed threads don't need an anchor point. The tiny hooked texture of the barbs attaches to the tissue underneath the skin and "grab" the area of loose skin to tighten it. The barbs also aid in collagen formation. Barbed threads are popular for areas around the jawline and lips.
Results
Thread lifts can achieve long-lasting facial rejuvenation by tightening the skin and rebuilding the support structures for healthy skin.[1] Patients report a high level of satisfaction with the procedure.
Aftercare
If you have an important social event, schedule the thread lift at least 3 weeks before the date. Keep the head elevated for the first day to reduce swelling. Any swelling or bruising should be treated with an ice pack or cold compress. Patients are advised to sleep on their backs for at least a week. Sleeping on the side of the face can disrupt the effect of thread lifts.[2]
FAQ
How Much Do Thread Lifts Cost in Costa Mesa?
Thread lifts are highly customizable. Every face is different and every thread lift has to be tailored to the individual. After a consultation, we can quote you a price on how much a thread lift will cost you. Periodically, we offer specials for a variety of procedures. Follow our blog to stay updated on more news and trends in aesthetic enhancement.
References
Dr. Yasser Helmy Ali. (2018). Two years' outcome of thread lifting with absorbable barbed PDO threads: Innovative score for objective and subjective assessment. Journal of Cosmetic and Laser Therapy, 20:1, 41-49, DOI: 10.1080/14764172.2017.1368562
Kalra R. (2008). Use of barbed threads in facial rejuvenation. Indian Journal of Plastic Surgery: official publication of the Association of Plastic Surgeons of India, 41(Suppl), S93–S100. PMID: 20174549